LECKER LESEN LASSEN / Für diese literarische Veranstaltung gestaltete ich zwei Flyer-Varianten. Der Kunde entschied sich für den ersten mit 'Gabel und Messer'.
Entworfen für den "Schlosskeller Darmstadt". Oktober 2009.

FLYER / I made two alternatives for the literarily event 'LeckerLesenLassen'. The client picked the first one with the fork and the knife.
Created for "Schlosskeller Darmstadt". October 2009.






see the back !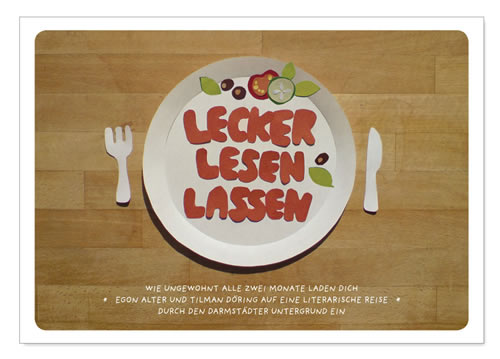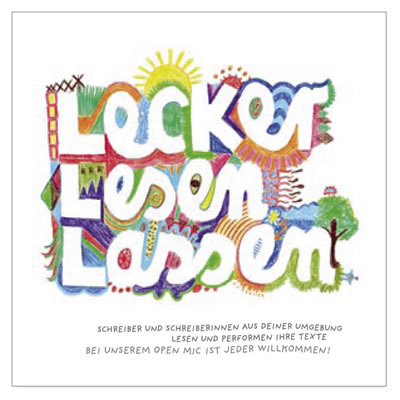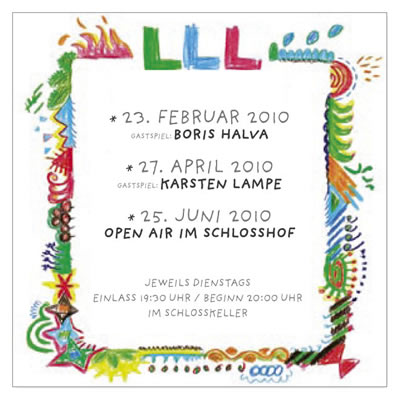 SOMMERFEST / Dies ist der Flyer zum jährlich stattfindendem AStA Sommerfest. Das dazugehörige Plakate sehen Sie, indem Sie auf den Flyer clicken.
Entworfen für den "AStA der Technischen Universität Darmstadt". Juli 2005.

SUMMER FESTIVAL / This is the flyer for the annual summer festival of the general student committee. You can click the flyer to see the poster.
Illustrated for the "AStA of the University of Darmstadt". July 2005.




see the poster !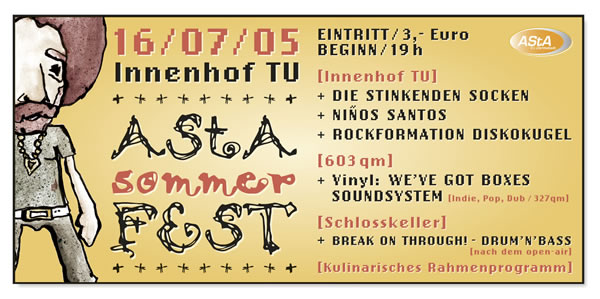 PEOTRY SLAM / Dieser Dichterwettstreit wurde Mitte der achtziger Jahre erfunden. Inzwischen hat sich Poetry Slam international als Kunstform durchgesetzt, die für ihre Interaktion mit dem Publikum und künstlerische Spitzenleistungen bekannt ist.
Entworfen für das "Autonome Kulturzentrum Würzburg". August 2005.

POETRY SLAM / Poetry slam is the competitive art of performance poetry. Established in the mid-80s as a means to heighten public interest in poetry readings, slam has evolved into an international art form emphasizing audience involvement and poetic excellence.
Illustrated and designed for "Autonome Kulturzentrum Würzburg". August 2005.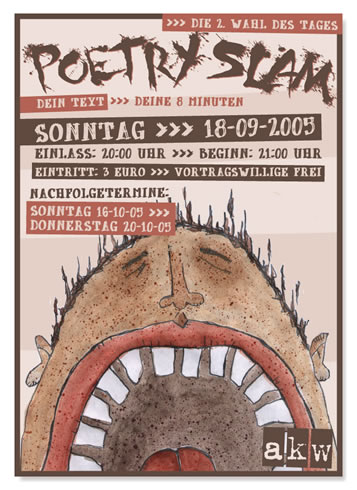 to the top !